Death, Loss, and Remembrance Across Cultures: A Role for Folklore in Education
Journal of Folklore and Education
Bretton A. Varga and Mark E. Helmsing, Guest Editors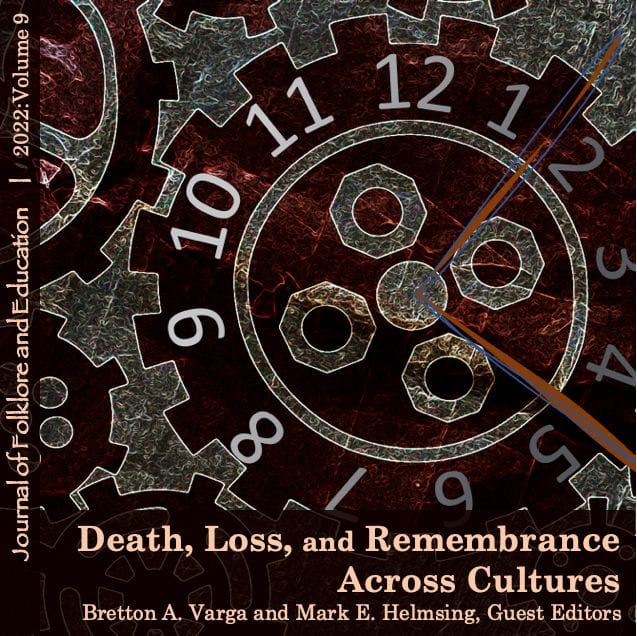 Death, Loss, and Remembrance prompts readers to consider their own complex and complicated relationship(s) to death and contemplate how people come to understand themselves, each other, and the world around them. Folklore can be a resource in helping heal from the trauma of loss and death while also aiding ongoing efforts to reckon with historical trauma from our shared histories. Such healing and reflection can occur through cultural practices of remembrance and the building of educational practices that promote temporal literacy.
Key Themes in This Issue
Narrative, Identity, Community, Place, History, Nature and Environment
The Journal of Folklore and Education (ISSN 2573-2072) is a peer-reviewed, open-access journal published annually by Local Learning: The National Network for Folk Arts in Education. JFE publishes work that uses ethnographic approaches to tap the knowledge and life skills of students, their families, community members, and educators in K-12, college, museum, and community education.