Teaching with Folk Sources
Journal of Folklore and Education
Alexandra S. Antohin, Guest Editor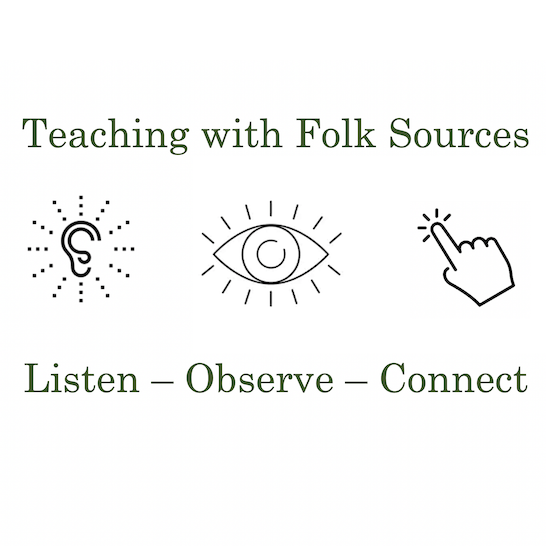 This 10th Volume of the Journal of Folklore and Education offers two issues packed with resources and content. Expanding mainstream notions that primary sources are historical documents housed in hard-to-access archives, this volume showcases archival items that expand our vision of community, self, the past, the future, pedagogical opportunities—and, yes, history.
What if young people saw themselves in an archive? Recognized their families and arts in a folklife collection? Grew curious about documenting what is going on in their communities? Explore these possibilities in Issue 1, entitled "Learning with Folk Sources: Listen, Observe, Connect."
Looking for the Teaching with Folk Sources Curriculum Guide? Find Volume 10, Issue 2 here.
Key Themes in This Issue
Narrative, Identity, History
The Journal of Folklore and Education (ISSN 2573-2072) is a peer-reviewed, open-access journal published annually by Local Learning: The National Network for Folk Arts in Education. JFE publishes work that uses ethnographic approaches to tap the knowledge and life skills of students, their families, community members, and educators in K-12, college, museum, and community education.